Johnny Ha
Student Orgs G-O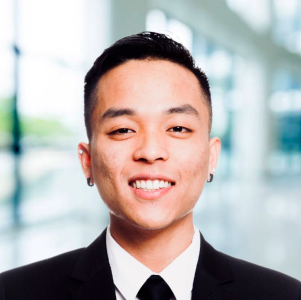 (858) 246-0153
9500 Gilman Dr
Mail Code: 0064
La Jolla , California 92093
Profile

Johnny Ha joined the Student Life Business Office in April of 2022 as a Fund Manager for Student Organizations G-O.

Prior to joining the team, Johnny was a Litigation Admin at a Law Firm based in San Diego. He has consulted prospective clients, drafted and filed legal documents, and learned how to gather and analyze state and federal statutes and precedents. He is also an alumni of UCSD Class of 2020 and graduated with a Bachelor's in Political Science. Johnny also worked with the OASIS Summer Bridge Program and TRIO SSSP throughout his undergrad.

Johnny is originally from Pomona, California, but has considered San Diego his home since his first day on campus. He enjoys coming home to his cat, sitting in the front row of rollercoasters, and learning to cook new dishes.