Procurement Card, or P-Card
Procurement Card Overview on Blink
Cardholders will automatically receive a Procurement Card (P-Card) when their Express Card expires or when a new card is requested. The name change will not impact how the program works or require any action on the part of the cardholder.
Procurement Card Cardholders are reminded to ensure transactions are expensed in Concur and Expense Reports are submitted within the month they occurred. Transactions are considered aging, if they have not been expensed within 30 days of the purchase. Read the KBA for instructions on how to reconcile transactions and create a Procurement Card Expense Report.   
You can use your Procurement Card to obtain a wide range of goods and services for your department. However, some goods and services cannot be purchased using the card due to funding or policy restrictions. The Procurement Card, UCSD's procurement card, is the partner tool to Oracle and provides departments a way to purchase and pay for routine, low-dollar products and services from suppliers that are not part of Oracle Procurement and other on-campus retailers. See a list of common routine items you can buy with the Procurement and restricted purchases. 
When contacting US Bank you will need to verify your identity. In order to do so, you will need to have the following:
Social Security (UC Path Employee ID, can be found by logging into UC Path, ID will be displayed in top left corner)
Name of Program Administrator for UCSD: Patrick Etienne
Phone number
Card limits ( Standard Credit limit: $20k -- Standard Single purchase limit: $4999)
UCSD email address
Address: 9500 Gilman Drive, (your Mail Code), La Jolla CA 92093 
The information that US Bank has was pulled from the cardholder agreement you completed and signed. You can also log into Access Online in US Bank to obtain your card profile information.
For additional information go here.
Register your account in U.S. Bank Access Online to sign up for fraud alerts and view statements, transactions, and available credit.
Sign up for Real-Time Fraud
Alert
If the bank suspects fraudulent activity on your Procurement Card, it will put an "account alert" on the card and call you to:
Review recent transactions and account activity
Identify fraudulent activity
Cancel the card (if necessary) and issue a replacement card
Credit the account for any fraudulent transactions
To register for fraud alerts:
Log in to

 

Access Online.
Go to My Personal Information > Account Alerts > Fraud Alerts to enroll.
Provide or confirm your contact information, select how you would like to receive your alerts (text/email), accept the terms and conditions, and click Submit.

For text alerts, you will receive a text confirming your selection.

How To Answer Fraud Alerts: U.S. Bank cardholders can elect to receive a real-time fraud alert via SMS text and/or email when suspicious activity has been detected on their Procurement Card. You will be able to reply on the spot that the transaction is valid or fraudulent, ensuring fewer unnecessary declines and quick protection in the event of attempted fraud.
If you receive a fraud alert via SMS text, your card will be put in "FR" (fraud) status, and subsequent activity will be declined. You will have 15 minutes to respond "valid" or "fraud."

By responding "valid," the fraud block on your card will be cleared, and no further transactions will be affected. By confirming "fraud," your card will be protected from additional activity. You can either call the number provided in the text, or a U.S. Bank fraud agent will contact you shortly.
If you receive an email alert, you should call the service center number provided in your email.

You will not be able to respond to the email to clear the fraud. The alert will follow the existing fraud-detection process, and a U.S. Bank fraud analyst will call you.
Once your account has been registered these tools will become available through USBank:
View Transactions
Go to

 

U.S. Bank Access Online.
From the Welcome/Login page:

Enter Organization Short Name (UCSD), User ID and Password.
Click the Login button.
View Transactions

From the Access Online page:

Click Transaction Management in the left-hand navigation bar.
From the Transaction Management page, click the Transaction List link - you will see a list of transactions for the open billing cycle.
To view transactions from a different billing cycle, click the arrow next to 'Open', select a billing cycle and click the Search button. You can also search for specific transactions using the expanded Search Criteria.
View Statements
After logging in, click Account Information in the left-hand navigation bar.
Click the Cardholder Account Statement link.
Using the drop-down menu, select a billing cycle and click the View Statement button. You can view statements for the last 2 years.
View Available Credit
After logging in, click Account Information in the left-hand navigation bar.
Click the Cardholder Account Profile link then click the Authorization Limits link. You will see your available credit for the current cycle.
Note:
The new cycle begins the 16th of each month unless the 16th falls on a weekend or holiday, in which case the cycle begins on the next business day.
If U.S. Bank calls you to verify your Procurement Card activity
Give your employee number instead of your Social Security number. (You should never have to give your Social Security number.)
Give your own UCSD phone number as the telephone number.
Give 9500 Gilman Drive and your department Mail Code as the address.
Review recent transactions for possible fraudulent activity.
Notify your Procurement Card Department Administrator if the bank canceled your card.
Note:
If the bank can't reach you and leaves a message, your account will stay on alert status until you call U.S. Bank Fraud Investigations, (800) 523-9078 or (701) 461-2042 (you can call collect).
Once the Procurement Card has been charged, the purchase cannot be removed.  To avoid a violation against the cardholder, the department administrator and the cardholder should seek a refund from the supplier as the initial corrective action item.  Additional information here.
---
How to Request a New P-Card (Student Life)
Overview
Before applying for a Procurement Card, please review the

Procurement Card Blink Pages

for what restrictions and regulations apply to the card.

Only a cardholder can submit a new card request in Concur.

The request will be routed to the Student Life Designated Administrator (Jamie Atkinson) and Financial Unit approver before reaching the Procurement Card team for review.
Critical Concepts
Two documents are required to be uploaded to the P-Card request. Staff may also request a P-Card on behalf of an employee as long as they are a delegate for that employee. View the instructions below.
Step-by-Step Guide
Detailed instructions for Student Life Staff on how to request a new P-Card, including how to navigate Concur, attach required documents, submit the P-Card request, and the steps after receiving the P-Card.
P-Card Policy Change
Beginning October 1st, 2022, the Procurement Card Team will be transitioning the food exception for Student Programmatic Events way from the P-Card.
P-Card cardholders who purchase food for Student Programmatic Events should instead use the Travel & Entertainment (TE) Card.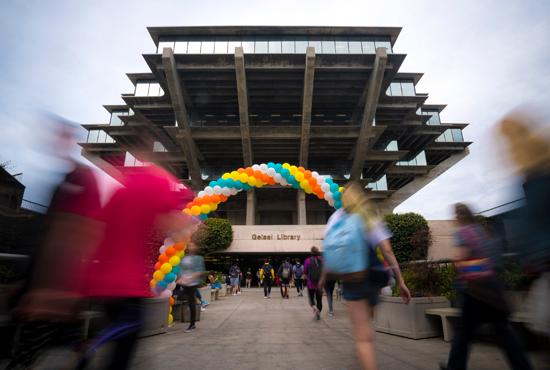 ---